Zhengtong produceert een uitgebreid assortiment toebehoren en messen in tabaksproducten in OEM maten of volgens klanten 'verschillende verzoeken en ontwerpen. Kwaliteitstaallegering of technisch keramiek worden zorgvuldig gekozen om te voldoen aan de hoge standaard van tabaksmachines. Technici van zo lang als 40 jaar ervaring zullen zorgen voor de productie en het onderzoek van de messen en dragen onderdelen die we gemaakt hebben voor uw sigaretten maken en verpakkingslijnen. Uw gewenste tabaksmachines messen en onderdelen zijn in bekwame handen.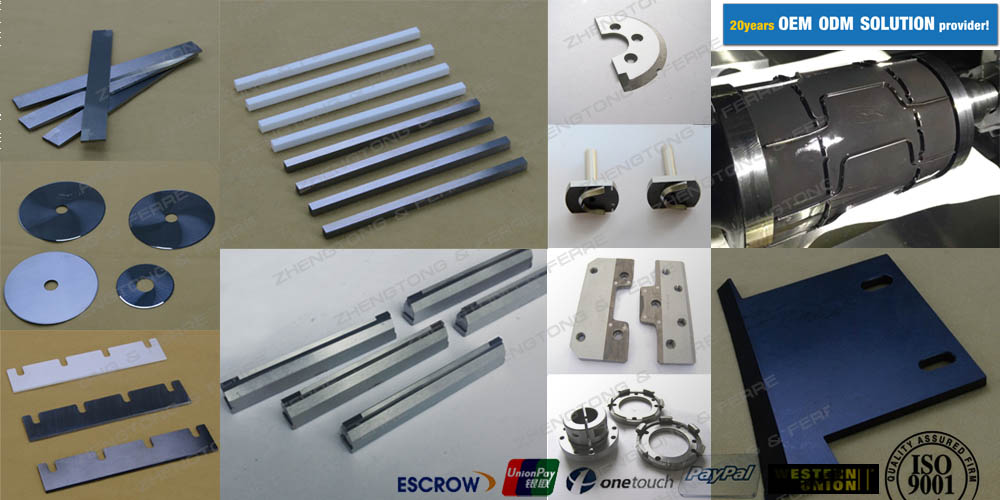 Wij hebben onderdelen voor:
Making Line (Makers): Molins Mark 8, Mark 9, Mark 9-5, Passim, Super 9, Max 3, Max 5, Max S, Hauni Protos 70, 80, 90, 90E, M5, M8, KDF1, KDF2, KDF3, GD121, enz.
Packing Lines (Packers): HLP1, HLP2, COMPAS, GDX1, GDX2, GDX2000, GDX3000, Focke 350, enz.
Sommige messen voor snijmachines (snijmachines)
Tienduizenden vervangende onderdelen zijn uit voorraad leverbaar! Geniet van een snelle levering van 3 werkdagen!
Product Categorie : Onderdelen voor tabaksmachines > Onderdelen voor andere tabaksmachines