Zhengtong kan een grote verscheidenheid aan reserveonderdelen en messen maken voor de reguliere sigaretten- en verpakkingsmachines, zoals Molins, Hauni, GD, Focke, enz. De messen en onderdelen zijn vervaardigd volgens de OEM standaard specificaties of volgens de specifieke behoeften van de klanten en ontwerpen. Hoogwaardig staal, gehard metaal of industriële keramiek worden gebruikt om te voldoen aan de hoge normen van tabaksindustrie.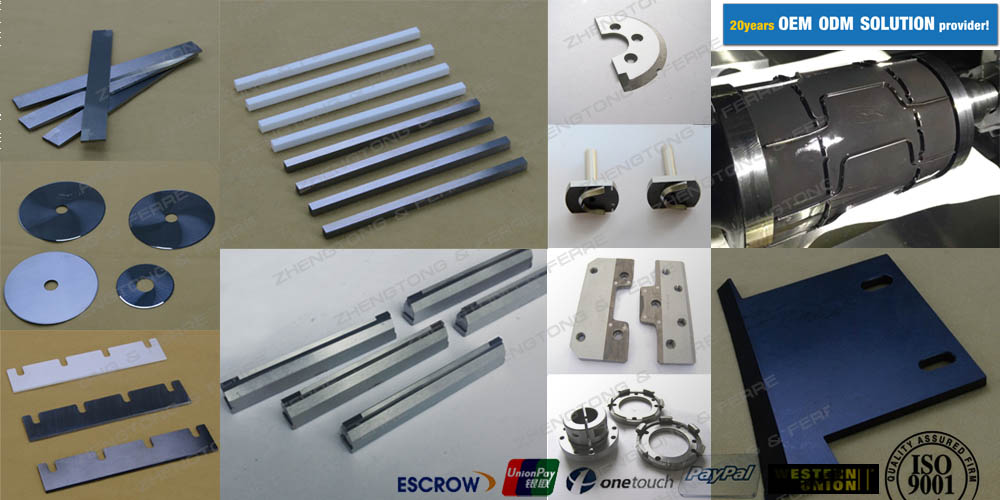 Wij hebben onderdelen voor:
Making Line (Makers): Molins Mark 8, Mark 9, Mark 9-5, Passim, Super 9, Max 3, Max 5, Max S, Hauni Protos 70, 80, 90, 90E, M5, M8, KDF1, KDF2, KDF3, GD121, enz.
Packing Lines (Packers): HLP1, HLP2, COMPAS, GDX1, GDX2, GDX2000, GDX3000, Focke 350, enz.
Sommige messen voor snijmachines (snijmachines)
Tienduizenden vervangende onderdelen zijn uit voorraad leverbaar! Geniet van een snelle levering van 3 werkdagen!
Product Categorie : Onderdelen voor tabaksmachines > Onderdelen voor andere tabaksmachines